Brand: TNM
Product origin: China
Delivery time: 1 week
Supply capacity: 5000kgs+/month
Stellite welding rod is a kind of cobalt-based alloy, can be used in wear applications, a spraying process, and hard-facing applications.
SYTOP common material include stellite 1, stellite 6, stellite 12, stellite 21. Standard sizes include D2.7mm, D3.2mm, D4.0mm, D4.8mm, D6.4mm. Continuous cast solid rod is supplied in standard 1m lengths. (Other lengths are available). These are in stock, if you have any other different requirement, we can also customized according to your requirements.
Stellite 1 Welding rods
stellite 1 bare rods is AWS 5.21 ErCoCr-C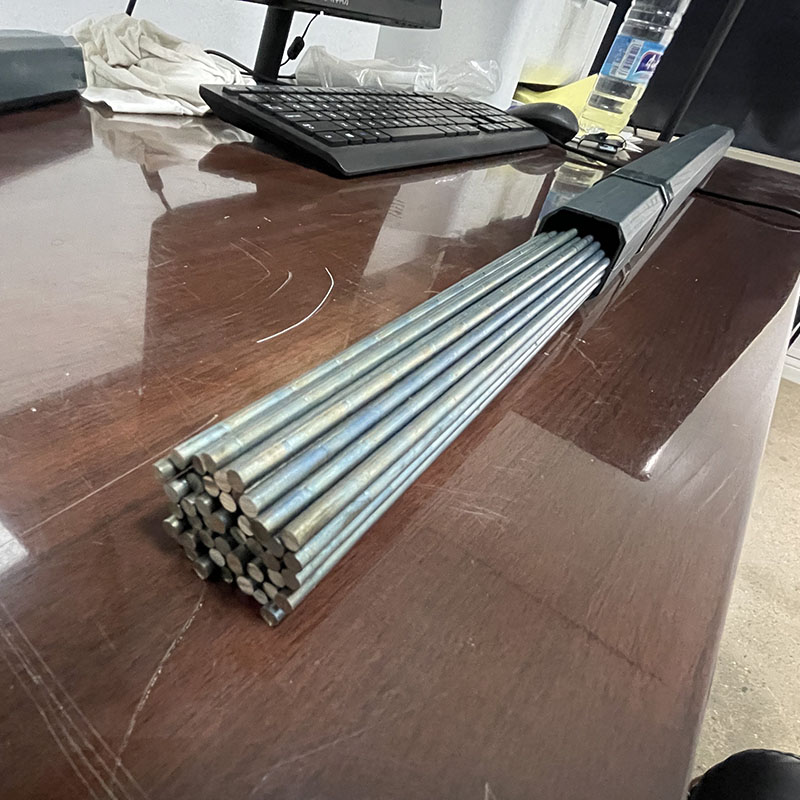 Stellite Welding Rod is supplied in the following forms:
As-Cast: Meets most hardfacing requirements.
Densified: Hipped to eliminate centerline porosity.
Ground/Finished: Eliminates surface imperfections.
Applicable Processes:
Oxy-Acetylen Tungsten Inert Arc (TIG)
Standard rod diameters include:
2.7 mm
3.2 mm
4.0 mm
4.8 mm
5.0 mm
6.0 mm
6.4 mm
Note: Additional diameters, rod lengths(normally length is 1m), and packaging available upon request.
Advantages of stellite alloy welding rods:
Produced by horizontal continuous casting.

Excellent surfacing performance.

Has good high temperature strength and good wear resistance, high-temperature resistance, impact resistance and certain corrosion resistance.
Applications:
Argon arc welding, oxyacetylene welding, etc.

It can be used for surface treatment of parts and components in extrusion dies, turbine blades, exhaust valves of internal combustion engines, oil drilling tools, marine engineering, petroleum industry, coal, oil refining, chemical engineering, boilers and other industries.

Chemical compositions and properties (%)
Brand

C




Mn
Si
Cr
Ni
Mo
W
Co
Fe
Hardness(HRC)
Stellite 1
2.2-2.8
-
≤2.0
29.0-33.0

≤

3.0

≤

1.0
11.0-14.0
Bal.

≤

3.0
51-55
Stellite 6
0.9-1.4
1.0

≤1.5

27.0-31.0

≤3.0

≤1.5

3.5-5.5
Bal.

≤3.0

38-44
Stellite 12
1.1-1.7
1.0

≤1.0

28.0-32.0

≤3.0

-
7.0-9.5
Bal.

≤3.0

44-49
Stellite 21
2.0-3.0
1.0

≤1.0

25.0-39.0
1.75-3.75
5.0-6.0
-
Bal.

≤3.0

56-60
SYTOP cobalt-based alloy is a range of cobalt-chromium-tungsten alloys with wear resistance, corrosion and high thermal resistance. It is widely used in oil & gas, machinery, wood cutting, automotive, paper and food processing industry etc.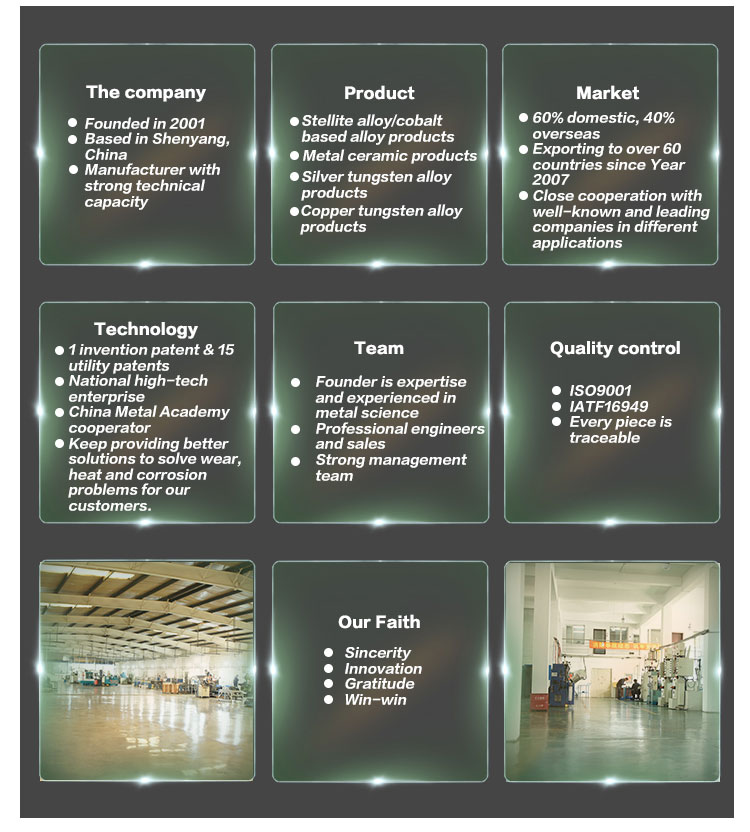 Other products that we can made :
Different size bars, rods, plate
Drawing made seal , valve seat and ball , bush and sleeve etc.
Some size tube
Most of our products are made upon request so contact us right now for personal and professoinal service.
More details about cobalt chrome round bar please do not hesitate to contact me .